About Wisewood
Our Minister is Katie Leonowicz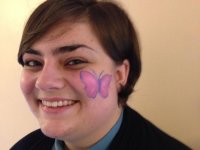 Wisewood Methodist Church has a regular congregation of around 100 every Sunday.
Everyone is welcome to services at Wisewood every Sunday morning 10.30am-11.45am with Junior Church and crèche, followed by tea and coffee afterwards, there is also an evening service 6.15pm-7.30pm. We have a number of regular groups and activities as well as a full annual calendar of events.
For more information please visit out website.