interactive map
St Peter's Ellesmere LEP
Lyons Close, Sheffield, S4 7EP
Services
Due to the coronavirus outbreak, all church services are currently suspended.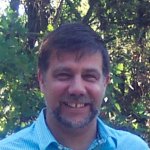 Our Minister is Revd Mark Goodhand Marks Blog Spot
We are a Christian community first and foremost.
We are a part of the Methodist Church and the Church of England.
Revd Pip Salmon, Vicar of Christ Church, Pitsmoor,
is also associate priest at St Peter's.