interactive map
Hillsborough Trinity Methodist Church
Services
Due to the coronavirus outbreak, all church services are currently suspended.
About Hillsborough Trinity
Our Ministers are Katie Leonowicz and Ian Lucraft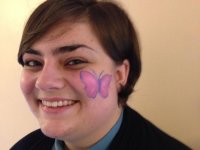 Hillsborough Trinity Methodist Church is in the Sheffield Circuit which is part of the Sheffield District.
The church is opposite the Bowling Green in Hillsborough Park.
We are a friendly church meeting every Sunday for worship and regularly during the week for fellowship. We aim to support and build links with the community through a number of different activities that take place throughout the week.
Please visit our website for more information and feel free to contact us with any other queries.