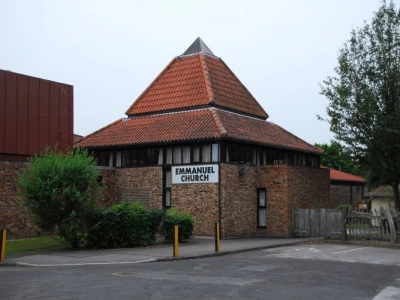 Knowing God, Showing Jesus, and Growing Together in His Spirit
Emmanuel Waterthorpe is a Local Ecumenical Partnership church close to Crystal Peaks in the South East of the city. There are 4 denominations represented in our congregation: Anglican, Baptist, Methodist and United Reformed. Emmanuel started in the 1970s as an ecumenical church plant to reach out to the new estates of Waterthorpe and Westfield as they were developed by Sheffield City Council. The church is closely linked to the 2 local primary schools as they share the same site, and there are also a range of activities in the next door Community Rooms. A Parent and Toddler group is run in the church most weeks and there are two weekday youth clubs run on alternate weeks by our members: for senior and junior school age pupils.
On Sundays the service at 10.45 a.m. varies from week to week, reflecting the variety of backgrounds in our congregation. Occasional Messy Church sessions bring in families from the area, and the worship sometimes has an all age focus, whilst Junior Church classes for ages 3 to 16 years is run in parallel on alternate weeks. Adult house groups also take place fortnightly where Bible Study and prayer are central, and we can have a chance to share and grow together in our Christian faith.
Contact: secretary@emmanuelchurchwaterthorpe.co.uk for more information.