interactive map
Trinity Woodhouse Methodist Church
Chapel Street, Woodhouse, Sheffield, S13 7JL
Services
Jun 24th, 10:30 am - Mrs Kath Luff
Jul 1st, 10:30 am - Rev'd Judith Jessop (Holy Communion)
Jul 8th, 10:30 am - Mrs Rosemary Ashburner
Jul 15th, 10:30 am - Rev'd Debora Marschner
Our Minister is Rev'd Debora Marschner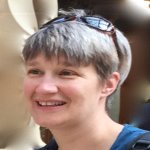 The Quiet Garden at Woodhouse Trinity
The Garden is a resource offered to individuals, churches and other groups.
People are invited to come and ponder the beauty of creation, and wonder about our creative God. Here can be found peace in the garden's stillness- shielded from the hustle and bustle of the main road only a few yards away. Here there's the opportunity amidst the "busyness" of modern life to relax, let go the tensions of everyday living; for as long or short a time as appropriate: just to be.
The Garden is available on Tuesdays, Thursdays or Saturdays during the regular Coffee Mornings (why not get a drink and take it into the garden whilst relaxing...weather permitting of course!), or by prior arrangement for Quiet Days or other structured events, such as outdoor worship, children's parties or barbecues. At such times the Worship Room, which opens directly onto the Garden, and the kitchen and toilet facilities can be made available as well.
Please click on the document titled 'Trinity Woodhouse' for some more information.
Please contact: Robert Jackson on 0114 269 5263 or candr42@talktalk.net, for details.