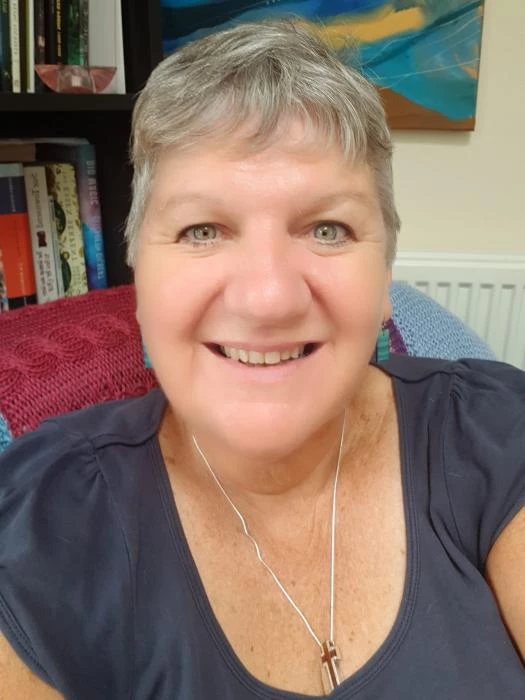 I am a mum of 5 (yes 5), and a grandmother of 2, who doesn't feel old enough to be a grandmother but loves it anyway. I have lived all over the world, and the question where does your accent come from is usually met with the response "how long have you got?"
I joined the Methodist Church in 2002 when I began to work as a Community Outreach Worker in Norfolk, where I was surprised by the call to ordained ministry, in many ways I still am which is all part of the adventure.
Ministry has taken me from Norfolk to North Yorkshire, to Blackpool and now to Sheffield. I am passionate about helping churches to discover their gifts and enabling them to live out their calling to the fullest. I enjoy engaging with all kinds of people but perhaps especially those who might call themselves seekers and those who might find themselves on the margins of church for all sorts of reasons, including those in the LGBTQI+ community. I believe that Social Justice is very important and through it we don't simply speak the good news but actively live it out among the poor and the disadvantaged, and among those who might be labelled other, discovering the mystery that we are all one.
I am a keen walker, photographer, poet and sometimes artist, days off will find me walking in the hills, and weeks off will find me heading for a beach whenever possible as I love the sea!